Information
Wir dürfen ab dem 14.08. bis einschließlich 31.08.17 in Urlaub gehen.
Gasthof
Herzlich Willkommen! Es würde uns freuen, wenn sie nicht nur unsere Homepage sondern auch unseren Landgasthof mit gutbürgerlicher und internationaler Küche besuchen würden.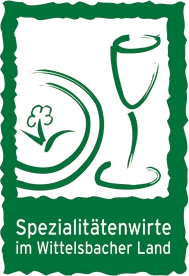 In der warmen Jahreszeit können Sie sich in unserem Biergarten unter Linden entspannen und wenn es draußen kühler wird in unserem Wintergarten den Blick nach draußen genießen. Seit der Renovierung verfügen wir auch über ein Behinderten-WC.
Geschichte
Als Wirtschaft von Haberskirch dürfte unser Gasthof Lindermayr um die 370 Jahre alt sein. Wie alten Aufzeichnungen zu entnehmen ist, muss es auch einmal eine hauseigene Brauerei gegeben haben. Leider ist die Chronik aus den früheren Zeiten nicht sehr ergiebig.
Fest steht aber, dass 1894 Johann Lindermayr mit Kreszenz Kneißl den Gasthof erwarb. Ihr Sohn Johann Lindermayr übernahm dann mit seiner Ehefrau Walburga im Jahre 1945 die Wirtschaft. Wiederum der Sohn Georg trat dann 1968 mit seiner Frau Marianne die Nachfolge an und führt das Gasthaus Lindermayr bis heute.
Leisure Augsburg itself offers all the recreational facilities of a modern city. Whether you prefer to prefer a walk in the neighborhood or more sports activities such as jogging, cross-country run or Nordic Walking prefer – the beautiful nature with […]

Continue reading

Dishes Drinks Seasonal Dishes Ingredients from Local Producers Roast made of pork, veal, ox, lamb or wild boar play an important role in our homely and international kitchen. The roast pork comes straight from the oven every day and is […]

Continue reading

Our rooms In addition to our cosy restaurant with its tiled stove there is a small adjoining room sufficient for approximately 30 people. This adjoining room can be connected to the great festival hall,which offers enough room for up to […]

Continue reading
Inn
Welcome! We would be delighted if you not only visited our homepage but also our guesthouse with homemade food.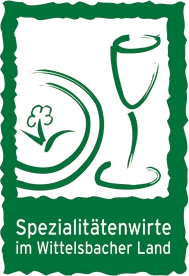 In the warm months of the year you can relax in our beer garden below the lime trees and when it gets colder outside you can enjoy the beautiful view out of our winter garden. Since the refurbishment we also have a WC for the handicapped.
History
As Lindermayr guesthouse is the inn of Haberskirch we can assess its age at around 370 years old. From old documents we have discovered that there must once have been a private brewery, unfortunately the chronicle of these times does not say much.
What we do know is that in 1894 Johann Lindermayr and Kreszenz Kneißl bought the inn. Their son Johann Lindermayr took over with his wife Walburga in 1945. Their son Georg followed in 1968 with his wife Marianne and they have run the place until today.
Leisure Augsburg itself offers all the recreational facilities of a modern city. Whether you prefer to prefer a walk in the neighborhood or more sports activities such as jogging, cross-country run or Nordic Walking prefer – the beautiful nature with […]

Continue reading

Dishes Drinks Seasonal Dishes Ingredients from Local Producers Roast made of pork, veal, ox, lamb or wild boar play an important role in our homely and international kitchen. The roast pork comes straight from the oven every day and is […]

Continue reading

Our rooms In addition to our cosy restaurant with its tiled stove there is a small adjoining room sufficient for approximately 30 people. This adjoining room can be connected to the great festival hall,which offers enough room for up to […]

Continue reading